According to the University of Scranton, the #1 New Years resolution is to lose weight. Although people start with good intentions, it turns out that only 8% of people are actually successful in achieving their resolution. 
If you've made a resolution to get fit it's clear that the numbers are against you. It can be tough to get the motivation to work out and succeed in getting fitter. That being said payoff is fantastic if you succeed: you'll feel better, look better and gain confidence.
Luckily, there are now a number of apps which can help you succeed if your resolution is to lose weight and get in better shape. Even if you're already in good shape many of these apps can be useful tools.
There's a problem, though. There are now over 100,000 health and fitness apps available on iOS and Android alone. That's a lot of apps to test out.
In order to help you pick the best ones, I've put together a list of the top 14 apps to help you get fit in 2016. The infographic below is broken down into 5 categories:
Goal Setting Apps – these apps will help you stay on target and consistent with your workouts.
Nutrition Apps  – working out is only half the battle if you want to lose weight. Use these nutrition apps to find healthy recipes and build them into grocery lists.
Workout Apps­ – use these apps to accompany your workouts and ensure that you're using proper form. They can be invaluable to people who are new to working out.
Running Apps – track your runs and try to constantly improve. If you find running boring, try out the Zombies, Run! app for an immersive story experience while running.
Cycling Apps – if cycling is your thing you can use these apps to track your routes and even clock your time against others online.
Regardless of what your goal is the most important thing is to get moving. Grab one of these apps and get started today: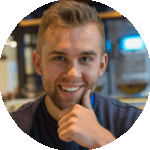 Christian Scully is the editorial coordinator at
Healthy.co.id
, Indonesia's health destination. He splits his time between Toronto and Jakarta. Although work and travel can be very time consuming he always finds a way to work out every day. He loves weight training but understands that cardio's also important. So you can find him in sporadically spin classes and run around with the Zombies, Run! app.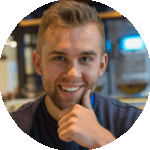 Latest posts by Christian Scully